Hershey Gardens offers an outdoor learning experience for camp groups of all ages. Spend the day at the Gardens with lunch in our outdoor picnic area!
"Winging It"
Students will become "lepidopterists" as they explore the magical metamorphosis of the butterfly. Program includes a guided tour of the Butterfly Atrium, educational activity, and a self-guided Gardens exploration.

Programs offered from 10 to 11 a.m., Tuesday through Friday from June to August.
$8 per student (minimum of 15 students or equivalent value)
1 free adult for every 5 students (must maintain a 1:10 ratio)
$9 per additional adult (No discounts, passes or memberships are accepted for this program.)
Field Trip Reservation Form
Hershey Area Playhouse Summer Camp at Hershey Gardens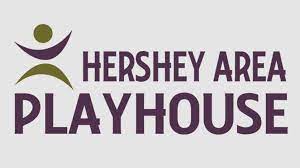 July 11 – 22, 2022
9 a.m. – Noon
For grades 4 – 8
$275 plus registration fees
Instructor: Laurie Miller Petersen
Join us for a two-week camp and performance of "Robin Hood." Limited spots available, please register early. Monday rehearsals are at the Playhouse, Tuesday through Friday rehearsals are at Hershey Gardens. The camp will culminate with a full production on Friday, July 22.
Learn more and register at HersheyAreaPlayhouse.com.

2022 Summer Camps

Our exciting, hands-on approach to science gives children the unique opportunity to conduct exciting and engaging experiments and activities. We make learning science FUN!
For more information or to register for the camps below, please visit scienceexplorers.com
---
Far Out Space Academy,
For ages 7-11
June 27 – July 1, 2022
Full Day: 9 a.m. – 4 p.m. $415
Half Day: 9 a.m. – Noon (a.m. only) $240
3…2…1 BLAST OFF to discovering space and flight! Half-day campers will explore the stars and constellations as you take an out-of-this-world sky tour in our homemade planetarium, prepare for lift-off as you build and launch your own rocket while learning about Newton's Laws of Motion, complete a mission to Mars as you design and build your own model space station and work in engineering teams to construct space capsules that will be used to launch "eggstronauts!"
Full-day campers will continue to use their astronaut wits as we build air-powered nano-rovers, make craters and dry ice comets, and work with a robotic arm as we learn how astronauts use robots to work on satellites. Come join us on our mission through outer space!

Rockin' Concoctions
For ages 7-11
August 1 – 5, 2022
Full Day: 9:00 a.m. – 4 p.m. $415
Half Day: 9:00 a.m. – Noon (a.m. only) $240
We'll explore the science of kitchen chemistry, travel back in time to discover the mysteries of the Earth, examine the world of wacky creatures, and become a Science Explorers CSI! Half-day campers will discover the amazing transformation of cream to butter, grow crystals, erupt volcanoes, mine for gemstones, create slug-slime, learn how to lift fingerprints and extract DNA from bananas. Full-day campers will continue the fun as they participate in a dinosaur dig, create cast fossils, make gooey gum drops, freeze their own slushies, solve more forensic cases, mix up a vampire bat treat to eat and examine the anatomy of a frog and complete an optional dissection!
Take a Dive
For ages 7-11
July 5 – 8, 2022 (4 days)
Full Day: 9 a.m. – 4 p.m. $332
Half Day: 9 a.m. – Noon (a.m. only) $192
Dive into the world of marine biology and oceanography! In our half-day camp, you'll dissect a real shark, participate in a fisherman's challenge, examine the anatomy of a fish and learn the ancient technique of gyotaku or "fish rubbing," learn to survive at sea with a homemade solar still, create a kelp forest and make your own submarine. Stay for the full-day camp and come face-to-face with some unique sea creatures! You'll complete a squid dissection, bring to life genuine Triassic Triops, conduct a whale adaptations lab, and examine many weird wonders that live under the sea!
Jr. Discoverers
For ages 4-6
August 8 – 12, 2022
Half Day a.m. only: 9:00 a.m. – Noon $240
Come join us for a week of fabulous hands-on fun and get elbow-deep in botany, oceanography, astronomy and entomology! We'll dissect a plant and learn what each part does, plant seeds in your own terrarium, investigate a real octopus, learn about animals that live in shells, make a constellation viewer, and explore space in our homemade planetarium. We'll also "bug out" as we make insect habitats so we can investigate our six-legged friends.
Fizz, Bang, Boom, Bot!
For ages 7-11
July 25 – 29, 2022
Full Day: 9:00 a.m. – 3:30 p.m. $415
Half Day: 9:00 a.m. – Noon (a.m. only) $240
What do you get when you take the physics of motion, add in some electrifying experiments, and mix it up with some chemistry? Everyone has a blast! In our half-day camp you'll create your own battery-powered invention, experiment with light and flight, make your own kaleidoscope and experiment with giant floating bubbles. Stay for the full-day camp, and build your own motorized robot, use chromatography to separate the colors in candy, mix up some crazy chemical reactions, create an electric game, investigate the effects of air pressure, and compete in a tall tower engineering competition!