Hershey Gardens offers an outdoor learning experience for camp groups of all ages. Spend the day at the Gardens with lunch in our outdoor picnic area!
"Winging It"
June – August, Pre-K to Grade 2
Students will become "lepidopterists" as they explore the magical metamorphosis of the butterfly. Program includes a guided tour of the Butterfly Atrium, educational activity, and a self-guided Gardens exploration.
Green Thumbs
Year-round, Kindergarten to Grade 3
Students will cultivate their own green thumbs as they explore the importance of living plants. Planting a seed to take home, tending to our garden and examining plants up-close are some of the activities students will enjoy. This trip will also include a visit to the Butterfly Atrium and Educational & Horticultural Wing.
Pricing for both programs is below.
$11 per student (minimum of 15 students or equivalent value)
1 free adult for every 5 students (must maintain a 1:10 ratio)
$13 per additional adult (No discounts, passes or memberships are accepted for this program.)
Field Trip Reservation Form
Hershey Area Playhouse Summer Camp at Hershey Gardens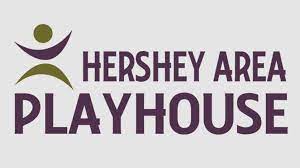 The Show Must Go On…No Matter What!
Hershey Area Playhouse Summer Camp
July 10 – 21 from 9 a.m. – Noon
For grades 4 – 8
Cost: $275 + registration fees
Instructor: Laurie Miller Petersen
A group of students are set to begin a rehearsal of their play, Saint George and the Dragon, when suddenly their director has an emergency and must leave. The students are left on their own to get through the show without stopping, no matter what! Egos collide, rivalries and crushes interfere, and all manner of missteps occur! The show must go on, but can it?!
Join us for a two-week camp and performance. Limited spots available, please register early. Monday rehearsals are at the Playhouse, Tuesday through Friday rehearsals are at Hershey Gardens. The camp will culminate with a full production on Friday, July 21.
Registration available soon at HersheyAreaPlayhouse.com.
2023 Summer Camps

Our exciting, hands-on approach to science gives children the unique opportunity to conduct exciting and engaging experiments and activities. We make learning science FUN!
Full day options are $415; half day options are $240.
For more information or to register for the camps, please visit scienceexplorers.com
Ready, Set, Science!
June 26-30, Full- and Half-Day options
For ages 7-11
We've taken our after-school club topics from 2022-23 and turned them into a fun-filled week-long camp! Get your goggles ready to experiment with chemistry that fizzes, bangs and pops. Make an explosion in a bag, erupt a mini geyser, mix up fizzy bath poppers, elephant toothpaste and other bubbling concoctions! Explore the world of physics and chemistry that exists in toys. Examine how simple machines make work easier and more fun too! Compete with your friends in a pulley race, construct a lever to make a cool catapult, and explore gears. Discover the secret colors in candy, conduct heat sensitive experiments that change color, and make the best bubble solution ever! 
Potions, Polymers and Powders Academy
July 17-21, Full- and Half-Day options
For ages 7-11
Is it science or magic? You'll find out! In our half-day camp you'll create erupting foam monsters, conduct amazing air pressure experiments, dig for hidden treasures, investigate the science of illusions and build spectroscopes to view the spectrum of different types of light. Stay for the full day and we'll reveal many mysteries of science as we investigate creepy creatures, learn troll tricks, capture a rainbow in a bottle, make instant snow, mix up glowing slime and conduct lab tests on mystery substances.
Take a Dive
July 24-28, Full- and Half-Day options
For ages 7-11
Dive into the world of marine biology and oceanography! In our half-day camp, you'll dissect a real shark, participate in a fisherman's challenge, examine the anatomy of a fish and learn the ancient technique of gyotaku or "fish rubbing", learn to survive at sea with a homemade solar still, create a kelp forest and make your own submarine. Stay for the full-day camp and come face-to-face with some unique sea creatures! You'll complete a squid dissection, bring to life genuine Triassic Triops, conduct a whale adaptations lab, and examine many weird wonders that live under the sea!
Far Out Space Academy
July 31-Aug 5, Full- and Half-Day options
For ages 7-11
3…2…1 BLAST OFF to discovering space and flight! Half-day campers will explore the stars and constellations as you take an out-of-this-world sky tour in our homemade planetarium, prepare for lift-off as you build and launch your own rocket while learning about Newton's Laws of Motion, complete a mission to Mars as you design and build your own model space station and work in engineering teams to construct space capsules that will be used to launch "eggstronauts"! Full-day campers will continue to use their astronaut wits as we build air powered nano-rovers, make craters and dry ice comets, and work with a robotic arm as we learn how astronauts use robots to work on satellites. Come join us on our mission through outer space!
Jr. Investigative Team
Aug. 7-11, Half-Day Only
Ages 4-6 (Pre-K)
Hey there, future Science Explorers, do we have the camp for you! Join our team of curious tiny-techs as we explore a new theme each day. We will create an edible ocean, experiment with a "magic" magnet bottle, investigate butterflies, discover how birds adapt to their environments and make colorful sidewalk chalk! Children are never too young to be scientists!